How do I log into Raiseaticket?
---
Once you have completed your portal signup, raiseaticket.com will assign you a unique URL in the following format https://helpdesksitename.raiseaticket.com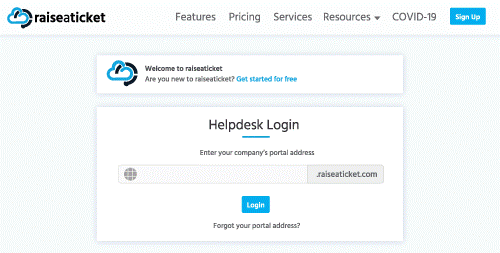 This URL will be your entry point to the helpdesk service portal. After logging in, you can set up the helpdesk service by following the setup guide or asking us to set it up for you.