How to add Multifactor Authentication to my portal?
---
Admin, agents, and users can set up Multifactor authentication via the Google authenticator app. Multifactor authentication can be enabled on the profile settings. Before you can enable MFA for the helpdesk portal, you'll need to install the Google Authentication app on your smartphone or tablet device.
Please follow the instructions to install Google authenticator: Google Authenticator
Launch Google Authenticator from your smartphone or tablet and tap the '+' icon and scan the QR code displayed. Next, enter the passcode given the app on the popup screen of the helpdesk portal. Click the verify button and MFA is set up successfully.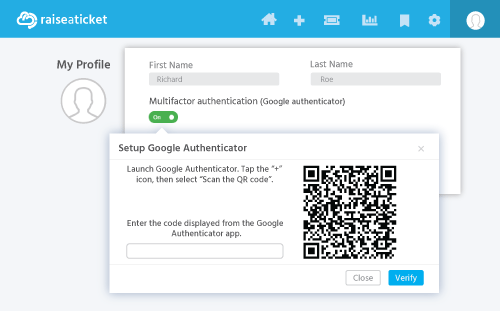 If you lose your phones or otherwise can't get codes via the Google Authenticator, you can use backup to sign in. You can generate a set of 5 codes whenever you want. After generating a new set, the old set of codes will be automatically inactive.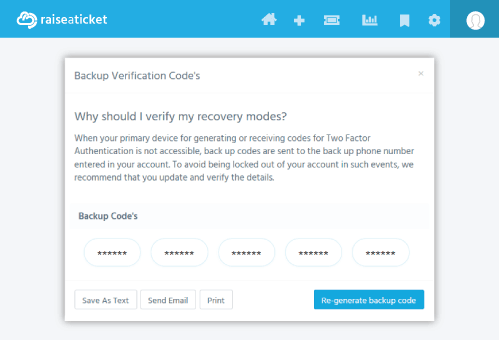 We recommend saving and secure your backup codes.